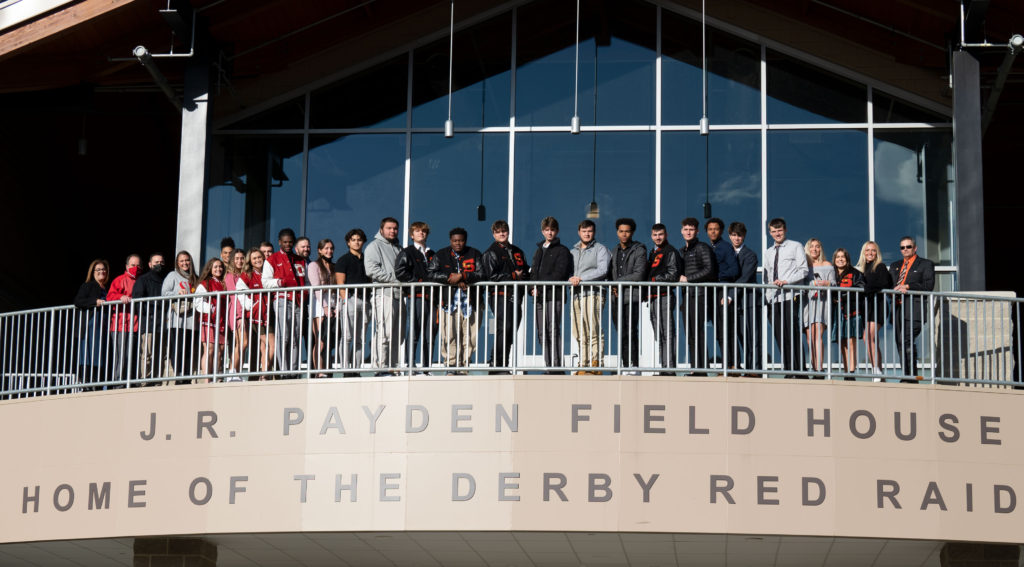 Derby and Shelton High Schools have been playing football against each other from either 1904 or 1905 depending on which town you ask and which game they want to count. Since 1922 all of the games have been scheduled for Thanksgiving even though weather has postponed a few by a day or two. COVID put an end to that streak last year when the high school football season was canceled in Connecticut. Things were set to return to normal this year when the season started but Derby struggled with numbers and injuries through their first five games while Shelton was stamping itself as another Top Ten team headed for the post-season state playoffs. For Derby, the season came to a screeching halt after five games when they were forced to cancel and forfeit their remaining five games in the interest of the safety of their student-athletes – and that included the traditional game with Shelton.
The Derby-Shelton Rotary Club decided that even if the game were not to be played, they would continue a tradition of honoring the players as has been done as far back as the 1930s. Even if there was not to be a game, the Club would still hold the annual luncheon tradition which the Club has done on its own since 1967 even though other groups had also been involved in earlier years. So, on Tuesday, Nov. 23, two days before Thanksgiving they gathered at Derby's spectacular J. R. Payden Field House with senior members of the football and cheerleading squads from both schools to carry on the tradition and celebrate a great community event. We want to offer a special thanks to the Derby Food Service staff for an excellent meal!
The audience heard from head coaches Steve Bainer of Derby and Mike DeFelice of Shelton who also introduced their captains for a few words about their seasons and the importance of the game. Mike played on the 1995 Shelton state championship team, and was also the alumni speaker for Shelton in 2008. The highlight of the day was the introduction and remarks by alumni of both schools who had played in the game during their high school years.
Rob Romano of Derby spoke about the lessons that he learned during the time he spent playing at Derby and how they made a difference in his life. He went on to play college football and became a sports agent, lawyer and professor at St. John's University in New York.
Bill Manion of Shelton inspired the audience when he spoke of his own experiences while at Shelton and how an exceptionally tough loss to a 2-8 Derby team on Thanksgiving Day cost his 8-2 team a playoff spot and how that loss turned into a positive because of relationships that he has developed through the years not only with his Shelton teammates but his newfound friends from Derby in the years since.
This year, the Club also asked the captains of the teams to say a few words. Michael Hyder did the job for Derby while Jake Villalobos, one of Shelton's tri-captains, did the honors for Shelton. Michael's father Rob Hyder was the alumni speaker for Derby back in 2015 making Rob and Michael probably the first father/son duo to speak at the luncheon.