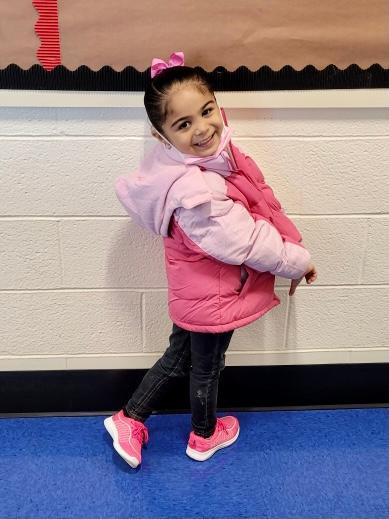 Every year, since 2008, Derby-Shelton Rotary has provided new, warm coats from Operation Warm to the children in TEAM's early childhood programs for children 6 weeks to 5 years.  TEAM, Inc is a human services agency whose mission is to strengthen our communities.  This year, with a District Matching Grant from Rotary, we were able to provide 97 new coats and 36 new shoes.  This is the first year we had the option to provide shoes.
Operation Warm is a national nonprofit that manufactures brand-new, high-quality coats and shoes for children in need. Along with the tangible benefits of a coat and shoes, Operation Warm is about so much more:  everything kids can do – and the opportunities they can access – when they have new, weather-appropriate apparel.  Beyond physical warmth, the coats and shoes help children feel the confidence they need to socialize and succeed and the emotional warmth that comes from knowing Rotary cares.
Derby-Shelton Rotary recognizes the financial assistance from Rotary District 7980 and is grateful to have been able to partner with them in providing for the children.  In addition to the coats and shoes, two Rotarians provided gloves, hats and scarves (hats and scarves were hand-knitted) to complement the project and ensure that the kids will be warm and dry during the upcoming winter months.