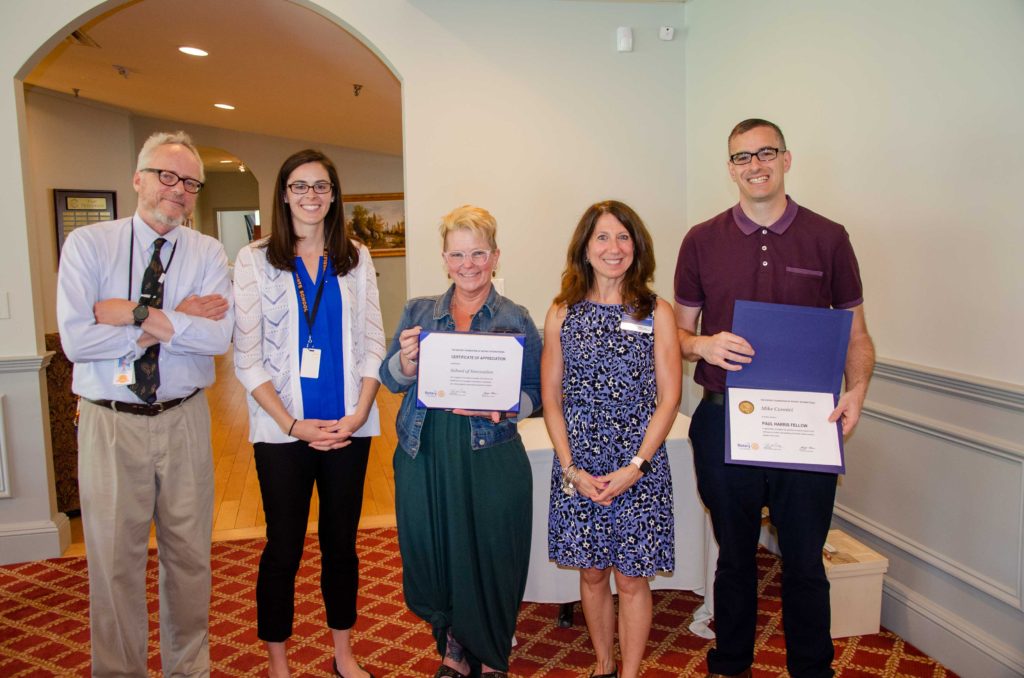 (L-R) Chris Clouet, Carolyn Schweyer, Wendy Stone, Jen Champagne and Mike Cannici.
The Derby-Shelton Rotary Club has presented two very special Paul Harris Fellow awards in recognition of outstanding community Service to the Shelton Intermediate Schoo's School of Innovation and to Mike Cannici of Derby. Rotary President Jen Champagne made the first ever awards on behalf of the Club.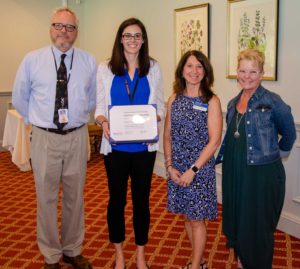 The School of Innovation is really a school within a school at the Shelton Intermediate where teachers and students are involved in innovative methods of teaching and learning. A relatively new program at SIS, it has won accolades for its innovative approach to learning and attracted visitors from school districts all over the state to learn more about Shelton's successes.
Accepting for the SIS were Superintendent of Schools Chris Clout and school of Innovation teachers Carolyn Schweyer andWendy Stone.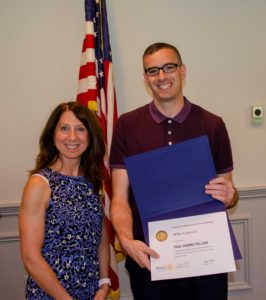 Mike Cannici is a Derby resident who has a love for his town, its sports and Valley sports in general. Mike dreamed of starting a Derby High School Athletic Hall of Fame – and then he made it happen. Four years ago, he turned the dream into reality when ten Derby legends were inducted into the Hall of Fame. An annual dinner is now held and there are now 32 members. In addition, Mike started the Hometown Heroes show on local cable and YouTube where he interviews outstanding players and coaches from all the Valley towns. He has also partnered with the Valley Independent Sentinel on a periodic Valley Sports REwind podcast.