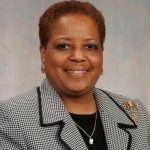 Rotarian Diane Stroman has added another award to her lengthy list of accomplishments. Just a month ago, the Greater Valley Chamber of Commerce presented her with their most prestigious award – The Platinum Award. And on on Monday, November 20, The Derby Historical Society presented her with the Dr. John I. Howe Award at their 27th Annual Appeal Thanksgiving Reception held at the La Sala Banquet Hall in Derby. The award is presented annually to a businessman or woman, individual, group, firm corporation or industry whose presence has consistently benefited one or more communities in the Valley region in the spirit of of its namesake. The benefit is either through activism, perseverance, and/or philanthropy to the extend that the Derby Historical Society recognizes that they will be remembered in an historical context by future generations.
Diane served as President of the Derby-Shelton Rotary Club back in 2010-2011. You can read more about her accomplishments for this article from her 2007 Flynn Award from the Valley United Way. Diane will certainly be remembered by future generations for her many, many accomplishments throughout the Valley.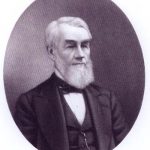 Dr. Howe was and inventor and industrialist who called Derby his home. He is most famous for his invention of a machine to produce low cost pins. Howe's machine is currently on display at the Smithsonian Institute in Washington. His home on Caroline Street in Derby is now owned by the Historical Society. Dr. Howe is a member of the Derby Hall of Fame.