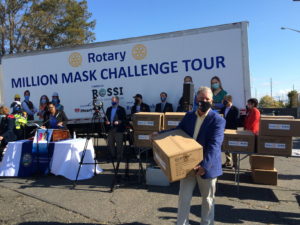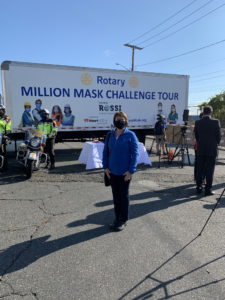 Here's an update to our earlier story about Rotary's commitment to the Million Dollar Mask Challenge from Derby/Shelton President Judy Gulish:
Just wanted to share our experience with the Million Dollar Mask Challenge. The district took their show on the road and Tom and I attended the event for our area and picked up our masks in Bridgeport on October 5th. We saw familiar Rotary faces from Area 5, Jeff Krause, Trish Pearson, Jack Solomon, Ron Webb and more! Speakers included a police officer, a fire captain, two representatives from Bridgeport and St Vincent Hospitals, a woman from Bridgeport's Health department, Congressman Himes and someone from iheart radio.  It was a beautiful day.  We had requested 1700 masks but they rounded it up to 2000.  I dropped off 1600 masks to TEAM last week for their Meals on Wheels and Head Start programs and the remaining masks with be distributed to Derby and Shelton schools when we deliver dictionaries to third graders.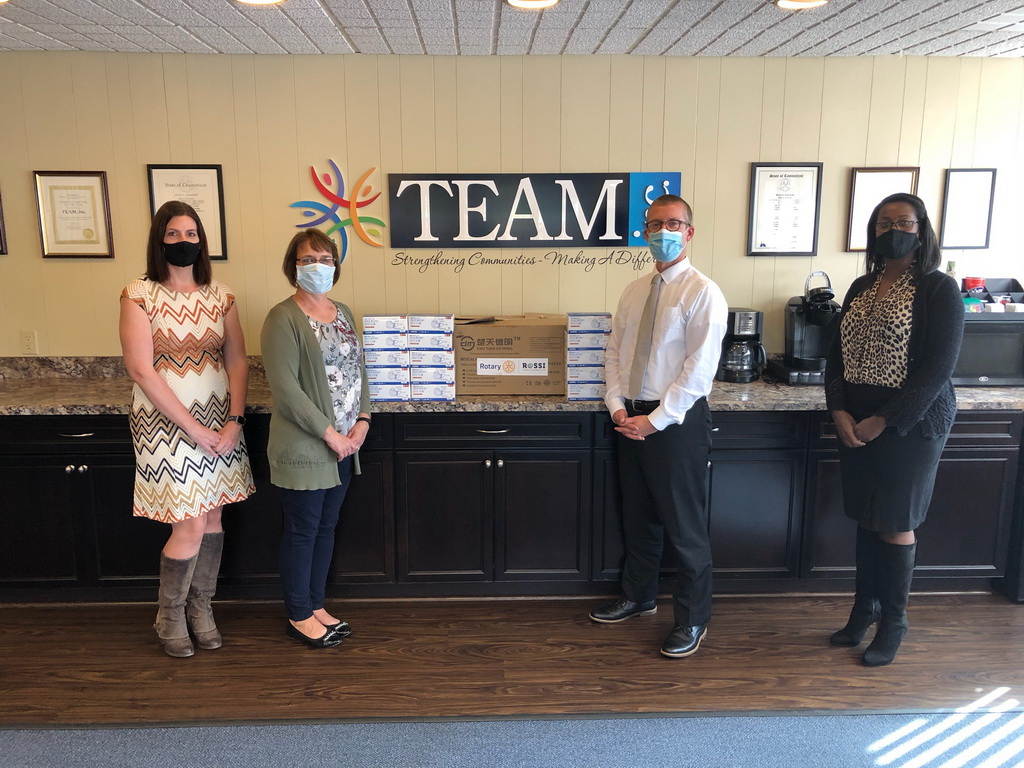 Earlier Story: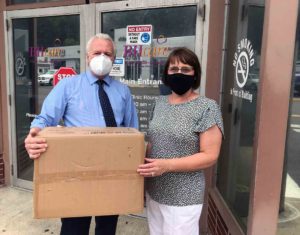 In one of her first public actions since assuming the presidency, Judy Gulish delivered 1,000 protective masks to the Parent Child Resource Center. Judy is pictured here with Michael Wynne, a staff member at PCRC and a Derby-Shelton Rotarian. Derby-Shelton Rotary was able to secure 1,000 masks through the generosity of a Rotarian in District 7980. The masks will be used by PCRC as they begin to see clients in person. Just another example of Rotarians making a difference!