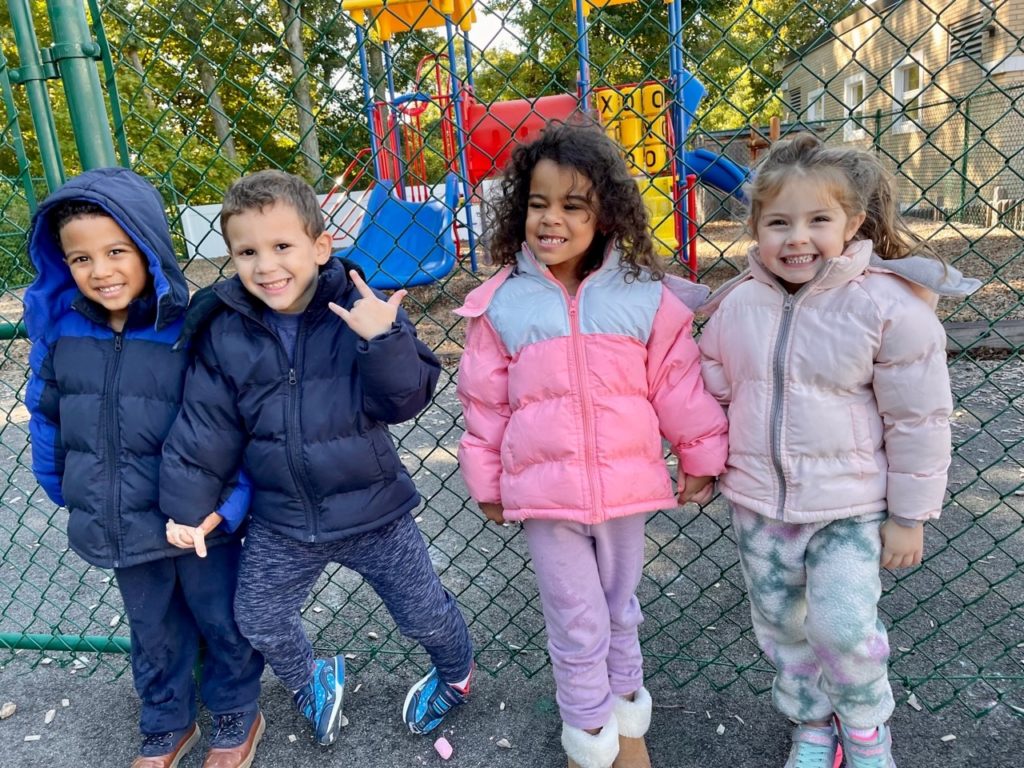 These happy kids are smiling with good reason – they have great new, warm winter coats thanks to Derby-Shelton Rotary's annual participation in the Operation Warm program. Since 2008, the Club has been distributing coats to Valley children through programs run by TEAM, Inc. This year, the club purchased new coats for 72 children. Ernie Luise coordinates the program for the Club, and she shared this nice note from Jamie Peterson who is the Lead Director of Early Childhood at TEAM, Inc.:
"Good morning, Ernie—Sharing gratitude and smiles direct from TEAM's playground this morning to you and the Derby-Shelton Rotary! The coats have been distributed throughout the program and they are amazing (as always!) The timing couldn't have been better—so many families mentioned they were just on the cusp of needing to purchase a warm winter coat. The excitement and gratitude they share upon receiving, touches the staff every time and never gets old.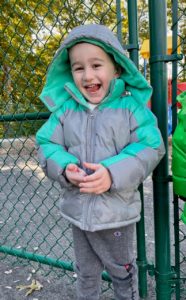 I'd be remiss not to share one particular anecdote amongst the many reactions the children give us when they get their new jacket—one little guy received his jacket and shouted from the rooftops, "I won a new coat, I won a new coat!!!!" His smile was exploding and his little feet were jumping off the floor with joy. You and the members of the Derby-Shelton Rotary are keeping children warm, supporting families and spreading happiness. Thank you is an understatement. Enjoy the weekend!
With gratitude, Jamie
Derby-Shelton Rotary is please to see just how impactful this program is for children in the Valley.