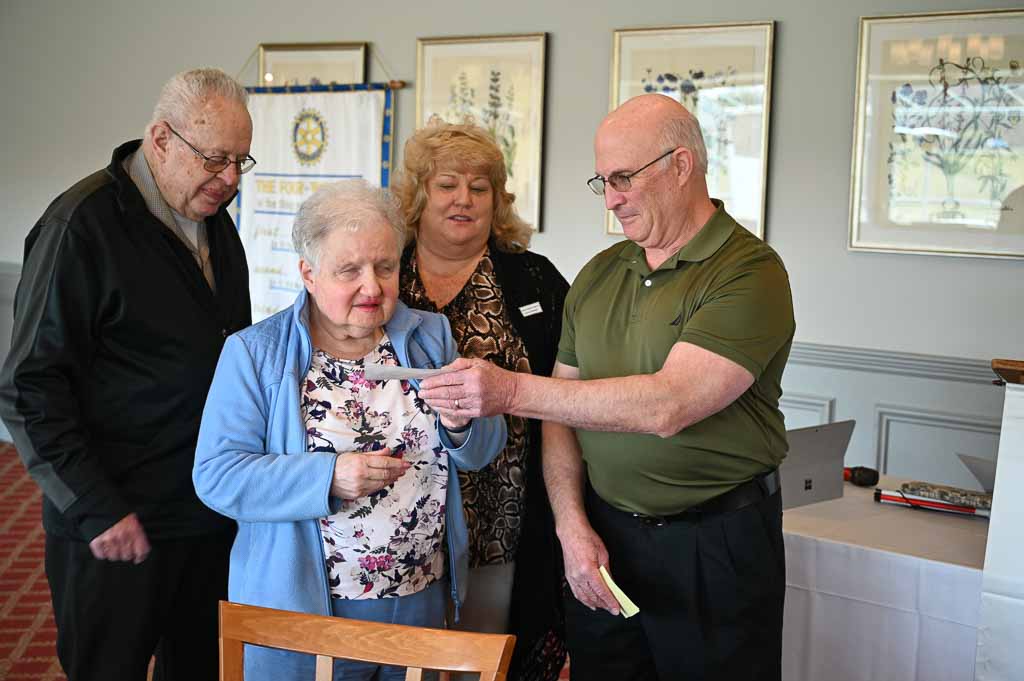 Club President Betsey Doane and Linda Holmes Hannon presented a $700 check to Milt Harrigan to help support the American Legion's prestigious Boys State Program this year. The program for those entering their senior year of high school is a mock-government. This year's program will be held at the University of New Haven. According to the American Legion:
"The American Legion Boys State of Connecticut is a six-day hands on experience in the operation and fundamentals of government. Connecticut Boys State draws together the best and brightest high school juniors to help lead them down the path of individual success and leadership through "doing," not just learning.
One idea paramount above any other at Connecticut Boys State: That the individual is the one with the power to change the world. Whether athlete or politician, journalist, or scientist, each and every one of us has the power to make a difference in the world.
Using our democratic system as a basis, we equip the participants, or citizens, each year to construct their own state, utilizing the core values that hold true in our everyday lives. We teach the need for competition, the value of public service, the strength of the individual voice and vote. By reinforcing these basic American ideals, we help to shape the future of our society. This is what the American Legion Boys State of Connecticut program is all about. Citizens of The American Legion Boys State of Connecticut are eligible to receive college credit and scholarships for participating and successfully completing Boys State."
Rotary has supported this program for many years!
Prior to the presentation for Boys State, John Anglace updated the Club about the activity at the Veterans Memorial Park (home of the Rotary Pavilion) where the veterans' groups and the city are looking to consolidate and enhance the city's monuments honoring veterans and also to make the park a destination for visitors to the city. The Park will once again be the site for the Club's Flags for Heroes Program in May.