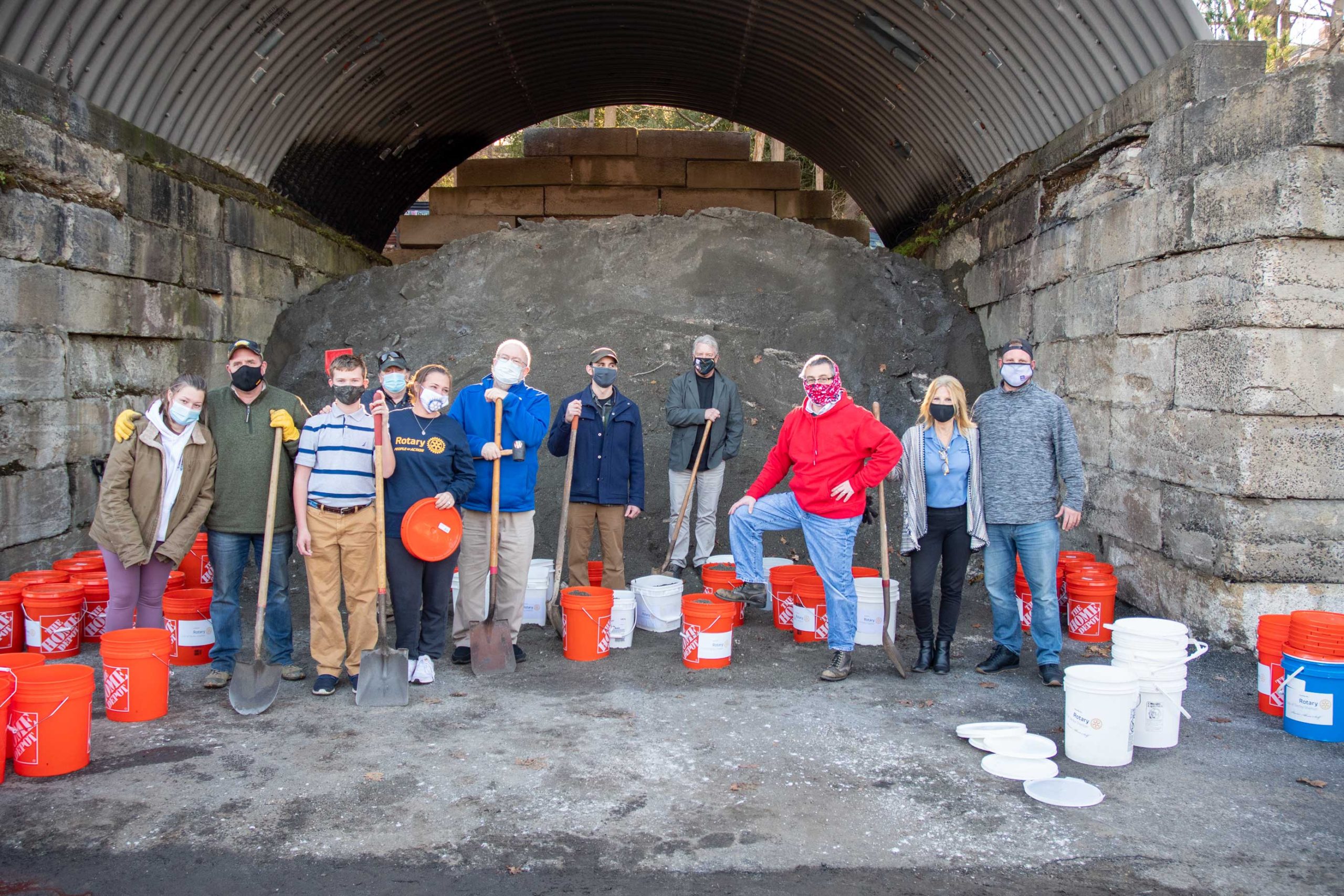 Senior citizens in Derby and Shelton find traction on their property during snow and ices storms each winter quite a bit better thanks to a  great community service project of the Derby/Shelton Rotary Club. The Club annually delivers more than 50 five-gallon buckets of a sand/ice mixture to seniors in both towns for their use. Rotary has been doing this ever since 2008. Check out our latest group here.
We want to thank all of the local Rotarians who give their time (and muscle!) to this great project.
Click here to see what happened for the 2016-2017 winter.