| | | |
| --- | --- | --- |
| Ernie Luise | Judy Gulish | Jack Walsh |
Derby-Shelton Rotarians are very active and play many roles in the community as proven by some recent community recognition for three members who also happen to be past presidents of the Club. On March 19 Ernie Luise and her late husband Nick and Judy Gulish were recognized for their Rotary philanthropy at the annual District Foundation Luncheon held at the Grassy Hill Country Club in Orange. Having Jen's daughter – another past club president Jen Champagne – acting as the MC for the event added a distinctive Derby-Shelton Rotary flavor to the event. A table full of Derby-Shelton Rotarians was on hand as well.
April was a very busy month for Ernie as she also picked up two special honors. On April 20th, the Boys & Girls Club of the Lower Naugatuck will be present her and Nick with its prestigious Raymond P. Lavietes Service to Youth Award. The reception was held at the Stone Barn at Whitney Farms in  Monroe. Also being honored that night was the Bassett Family Fund as the Champion of Youth Award winner and Sharon  Oates as the Alumni Hall of Fame Award winner.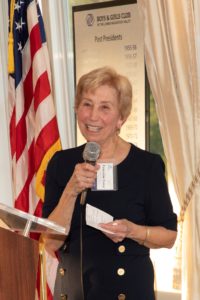 Not long after, Ernie was honored as our club's 2023 Norman K. Parsell's Award on April 28. The award is presented annually to honor the memory and spirit of Norm Parsells.  He was a dedicated Rotarian who served his community and Rotary, demonstrating Rotary's ideal of "Service Above Self". Ernie was recognized as a Rotarian who personifies the same spirit and dedication to her community and Rotary that Norm represented during his lifetime. Clubs in Areas 4 and 5 participate. (Bridgeport, Fairfield, Trumbull, Monroe, Stratford, Milford, Devon, Orange and Derby-Shelton) and each club selects one of its own for the award.
The event took place at the Milford Yacht Club.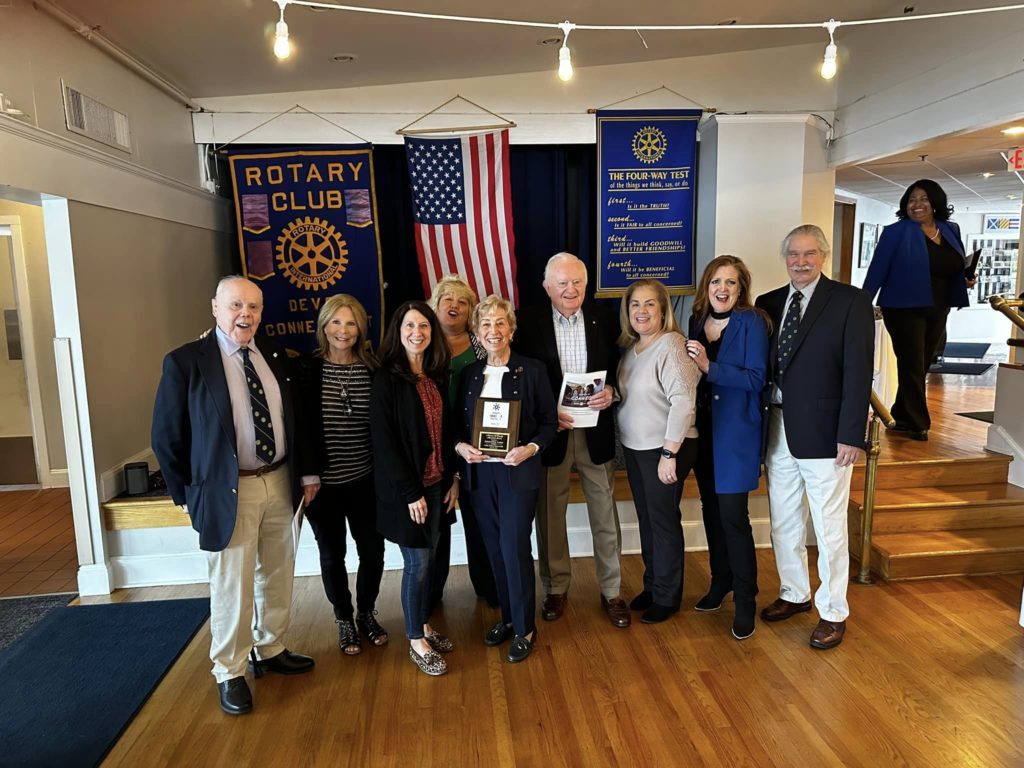 The final award of the month was a presentation by the Derby Historical Society to Jack Walsh. He received the Dorothy Larson Award at the Society's Annual Meeting. The award is, "For his or her many contributions to the community which in the spirit of the award's namesake coincides with the mission of the Derby Historical Society, which is to preserve, protect, and honor our cultural and traditional values." This event was held at the J. R. Payden Field House in Derby on April 16. Ironically, the Derby-Shelton Rotary Club held the very first public event held at the fabulous facility several years ago. Jack was one of three honorees at the luncheon. Elain Brandon was presented with the David Humphreys Service Award, and the Valley Community Foundation received the Dr. John I. Howe Award.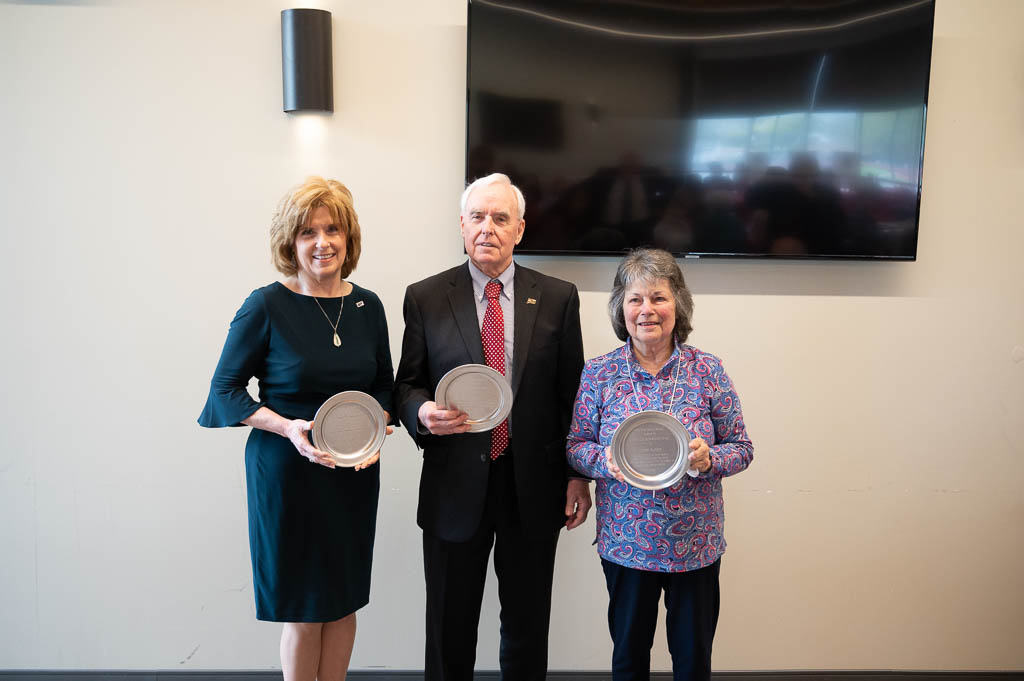 Congratulations to all for being such great representatives of the Derby-Shelton Rotary Club!