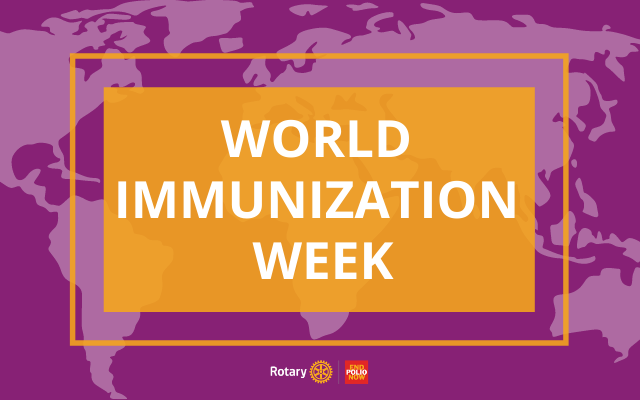 Join with Rotary to promote the power of vaccines. 
During World Immunization Week, 24-30 April, join with Rotary to combat vaccine hesitancy and misinformation by spreading the facts about why #VaccinesWork.
With decades of experience fighting polio, Rotary plays a key role in informing people about the power and effectiveness of vaccines. As COVID-19 vaccines become more available, Rotary members are using our experience in fighting polio to help communities with their vaccination education and organization efforts. And today, because we and our partners have worked so hard, wild poliovirus remains endemic in only two countries: Afghanistan and Pakistan. But to eradicate it there and to prevent a resurgence in other parts of the world, we must continue to build trust in vaccines and raise funds for polio eradication, including vaccine delivery.