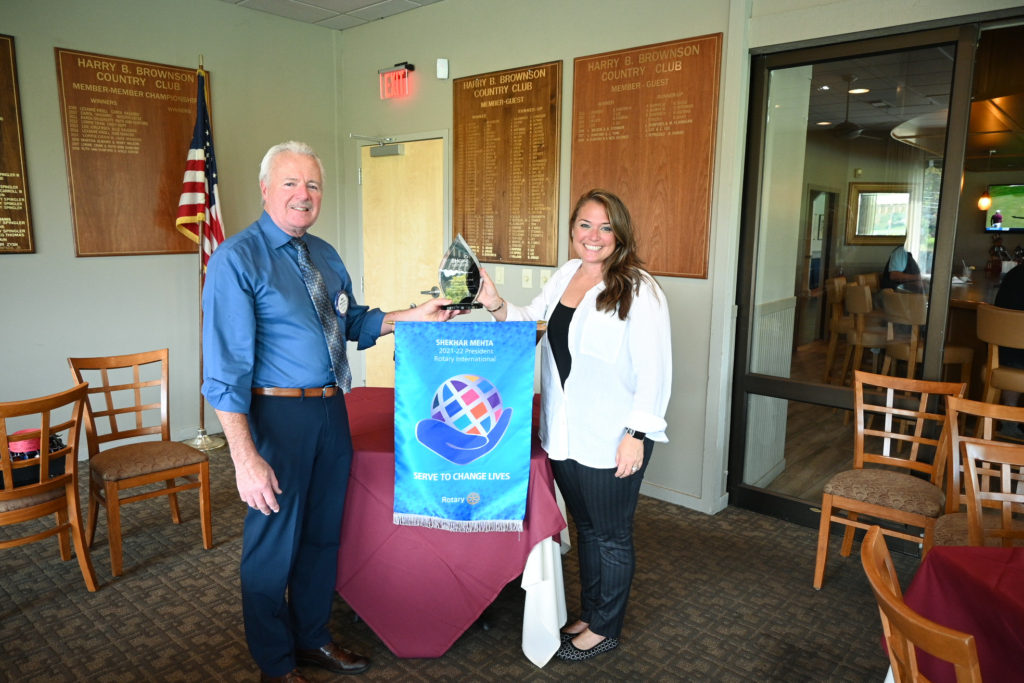 Michael Wynne presented award to President Julie Blakeman
The Derby-Shelton Rotary Club was presented with BHcare's 2021 Community Partner Award for its years of involvement with BHcare. Rotarian Mike Wynne who also happens to be the  Community Engagement Specialist at BHcare presented to award to President Julie Blakeman. During the course of the presentation, he acknowledged the great support that the Rotary Club has given to BHcare as far back as the days when it operated as the Birmingham Group before the merger that created BHcare. He noted support not only the financial support given to BHcare, but also the peronal involvement that Derby-Shelton Rotarians have had not only as volunteers for BHcare events, but also the role as board members with the organization. Those involvements stretch back more than 30 years. Rotary is proud to support such an outstanding organization.
Rotary will be formally recognized at BHcare's Virtual Community Breakfast on October 27. Click on their logo below to learn more about them.