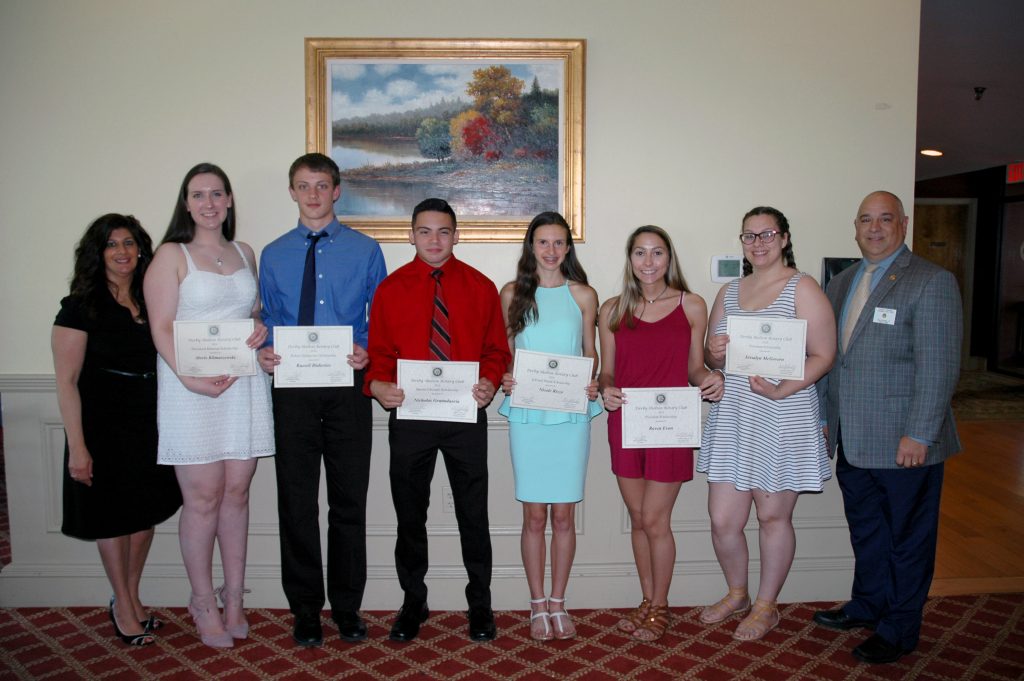 2018 winners with Rotary President Silvia Rodriguez and Scholarship Chairman Ed Sheehy – (L-R) Alexis Klimaszewski, Russell Blakeslee, Nicholas Gruttadauria, Nicole Rizzo, Raven Evon and Jessalyn McGovern
The Derby-Shelton Rotary Club is proud to announce the winners of its 2018 scholarships. The Club is distributing $18,000 in total through six different scholarships to students from Derby and Shelton High Schools. Five of the scholarships are one-year scholarships while the Martin Chromik Scholarship is a four-year scholarship in the amount of $10,000 awarded to Nicholas Gruttaduaria of Derby High School. The scholarship is paid in four installments during the winner's college experience.

Alexis Klimazewski of Shelton will be receiving a Deceased Rotarians Scholarship in the amount to $2,000 while another Shelton High student, Russell Blakeslee will be receiving the Robert W. Dickgeisser Scholarship for $2,000. Derby High's Nicole Rizzo was named as the Edward Handi Scholarship in the amount of $2,000.
The Club also awards President's Scholarships in the amount of $1,000 each to one student from each school. Jessalyn McGovern is Derby's winner this year while Raven Evon won from Shelton.
The students were honored at the Club's luncheon meeting on June 14.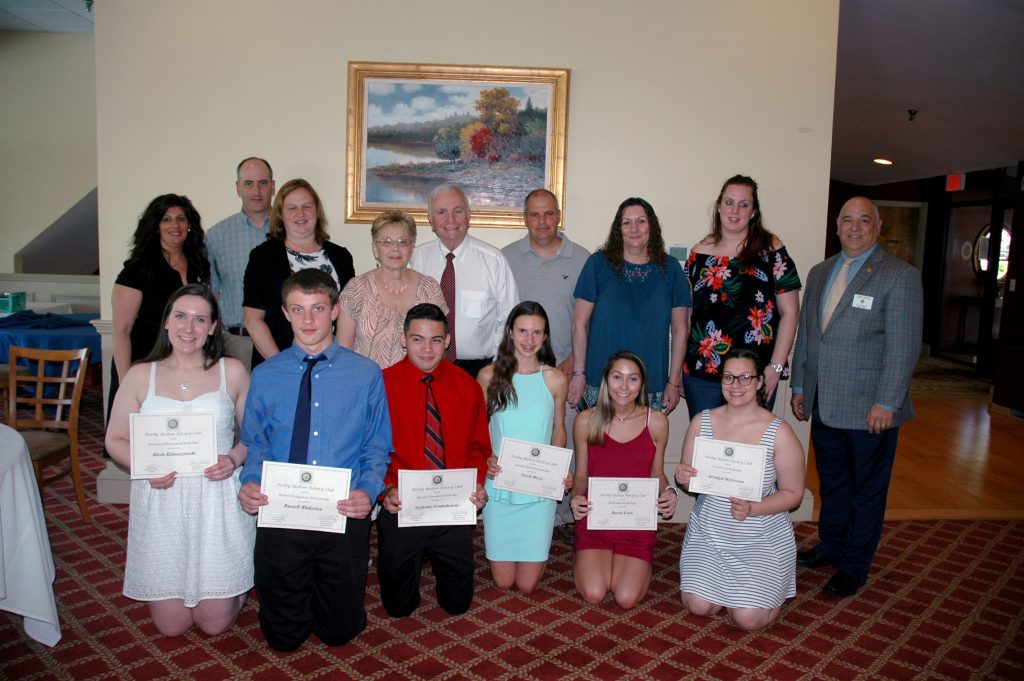 Family member joined the winners in celebrating their awards.
This is a decades-old program funded by the Club's own fundraising activities. For a list of previous winners dating back to 2000, click here.