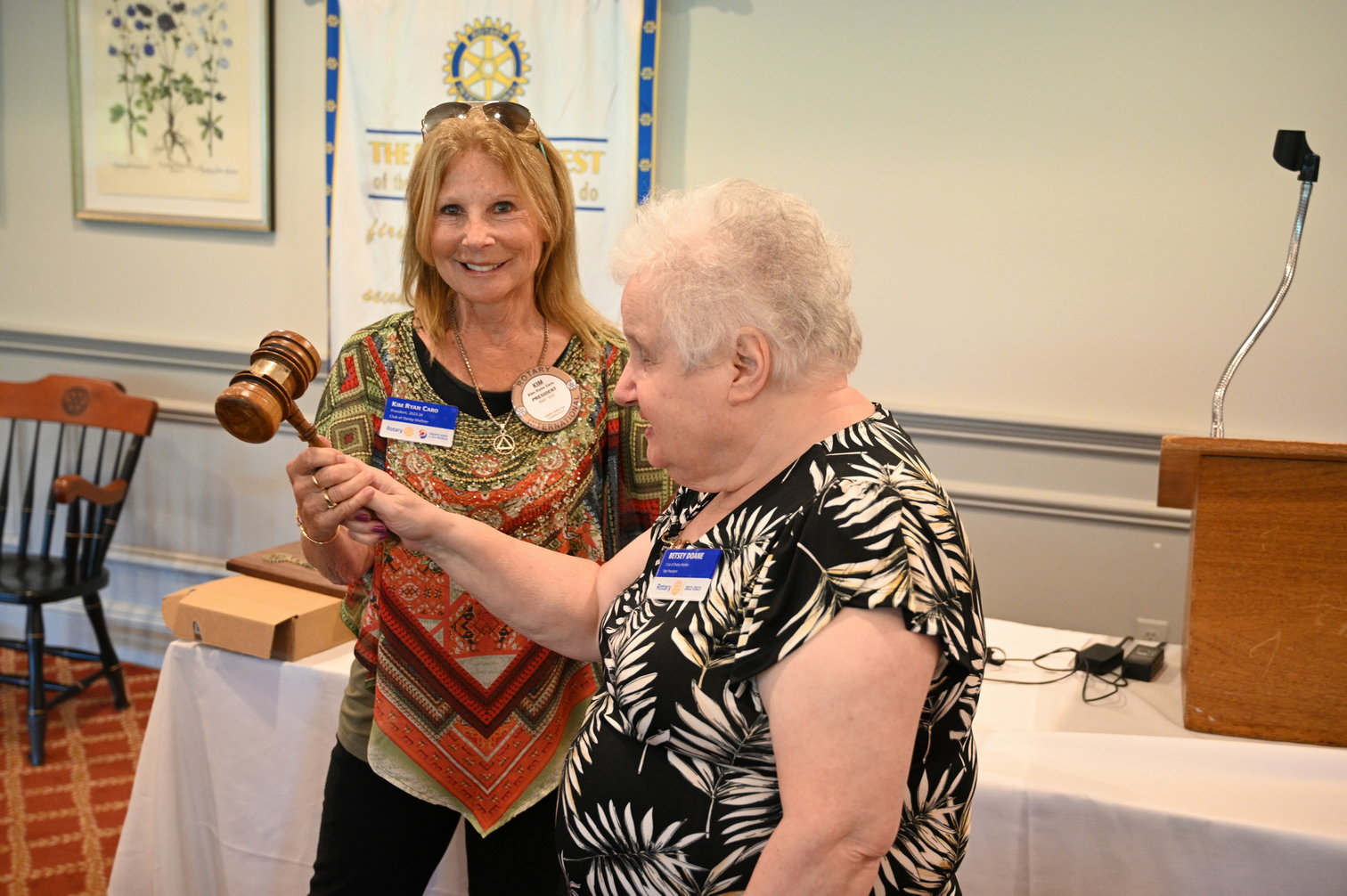 Betsey Doane passed the leadership of the Derby-Shelton Rotary Club to Kimy Ryan-Caro at the installation dinner at Brownson Country Club on July 3 at Brownson Country Club. Prior to dinner, President Betsey honored the members of her team including the Executive Committee, and presented them with a small token of appreciation. She spoke about the voluntarism of everyone involved during the past year and her thanks for accepting all the changes during the year including the new and growing digital ways of the Club.
Betsey also recognized Joe Shapiro with a special plaque for all that he did during the year. She also presented Tom Wilson with a Paul Harris Fellow Award for all his help during the year and recognized the role he had played in convincing her to consider the president's role.
Jen Champagne and Jeff Forte then presented Betsey with a gavel and past president pin prior to the traditional President's Hitchcock chair.
After dinner, Kim swore in Kim as the new Club president. Kim spoke about how she came to be involved with Rotary and some of her experiences along the way. She noted the International theme for the year "Create Hope in the World" and how she embraced the concept. She wants to emphasize "Random Acts of Kindness" as a goal for Club members during the year. She then introduced the members of her cabinet for the upcoming year.
Some pictures of a great evening:
Installation 2023