Derby-Shelton Rotary kept up a long-standing tradition over the last few weeks by visiting all the third-grade classrooms in the public and private schools in Derby and Shelton to deliver a special gift to all of the students. That gift was their very own dictionary.
The following schools received a total of 506 dictionaries this year:
Booth Hill
Elizabeth Shelton
Long Hill
Mohegan
Sunnyside
Holy Trinity Catholic Academy
St. Mary/St. Michael
Bradley
Irving
A special thanks to Linda Homes-Hannon who coordinated the project and to  Joe & Joanne Shapiro, Lucy Andrade, Carolyn Dow, Ernie Luise, Jack Walsh, Felicia Monaco and Linda for delivering the books and visiting with the children.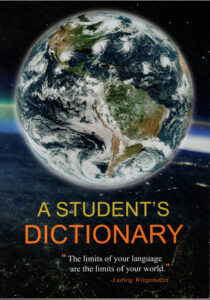 Derby-Shelton Rotary has been doing this project since the 2002-2003 year when president Mike Santa brought the idea to the club. Over that time the club has distributed thousands of books to help students improve their reading and vocabulary skills.