Derby/Shelton Rotary Club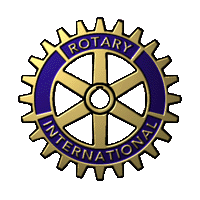 An Award Winning Club!

Greater Valley Chamber of Commerce's Silver Award Winner
The happy group of Rotarians pictured above celebrated their recognition as the Silver Award Winner at the annual Gold Seal Awards dinner. The Chamber presents the Silver Award to recognize groups, organizations or partnerships that have made singular extraordinary contributions to the community or to recognize dedicated service or assistance to the community in a particular area. The Derby/Shelton Rotary was not recognized for any single work of community service, but instead for its overall body of work.
n addition to the Club's Award, Bill Miller was named one of the Chamber's three Gold Seal Award winners for outstanding community service through dedicated and effective leadership. He joins more than 20 other Derby/Shelton Rotarians who have been named winners in the past.

Back to Derby/Shelton Rotary