Derby/Shelton Rotary Club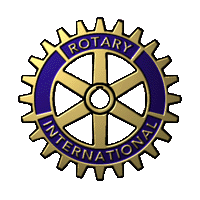 Rotarians Jack Walsh, Laura Tuccio and Steve McEwen were three of many Rotarians who took time to ring the holiday bells for the Salvation Army.
Derby/Shelton Rotarians pitched in in a big way to lend a helping hand to the Salavation Army during the holiday season. Club members took on the task of manning the famous kettles at the Wal*Mart store in Shelton. The Salvation Army has been having a difficult time in lining up volunteers to help with the important task and manning multiple locations. This year they were restricted at many sites, but Wal*Mart in Shelton gave them plenty of dates to cover. Just as importantly, Wal*Mart announced nationally that they would match donations up to $1,000,000 nationally effectively doubling the impact of Rotary support and local donations!

Back to Derby/Shelton Rotary