Derby/Shelton Rotary Club
Tommy John Speaks to Rotary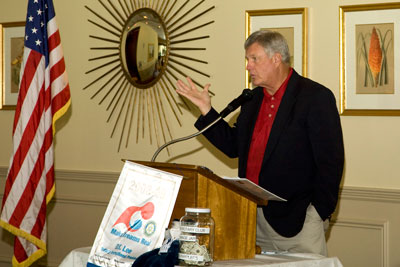 Former Yankee and Dodger great Tommy John enthralled a large crowd of Rotarians and guests at the weekly meeting on August 21 as he regaled the audience with stories from his incredible career which spanned 26 seasons and included three 20-win seasons and four All-Star selections. He is perhaps almost as famous for the surgery that he had in 1974 to repair his elbow. It's quite common today to hear about pitchers coming back from "Tommy John Surgery", but until John's surgery, his injury it was considered career ending.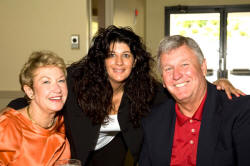 John, who is currently the manager of the Bridgeport Bluefish, shared insights not only about his career, but also the inner workings of the teams that he played for including the role his wife Sally had on making George Steinbrenner more family friendly! Sally accompanied Tommy to the luncheon.
He responded to enthusiastic questions from the audience and then signed two balls that were raffled off to the audience.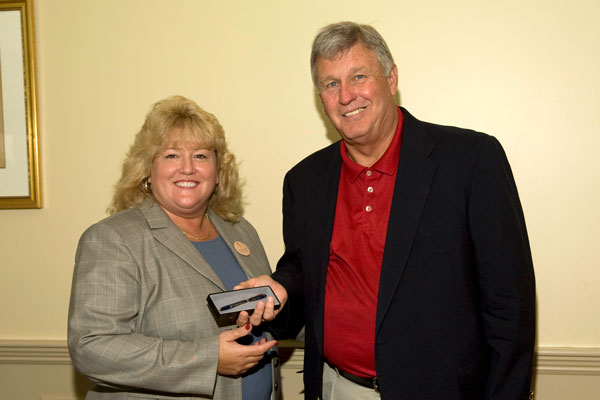 President Linda presents Tommy John with a small gift following his talk.
Raffle Winners:

Back to Derby/Shelton Rotary